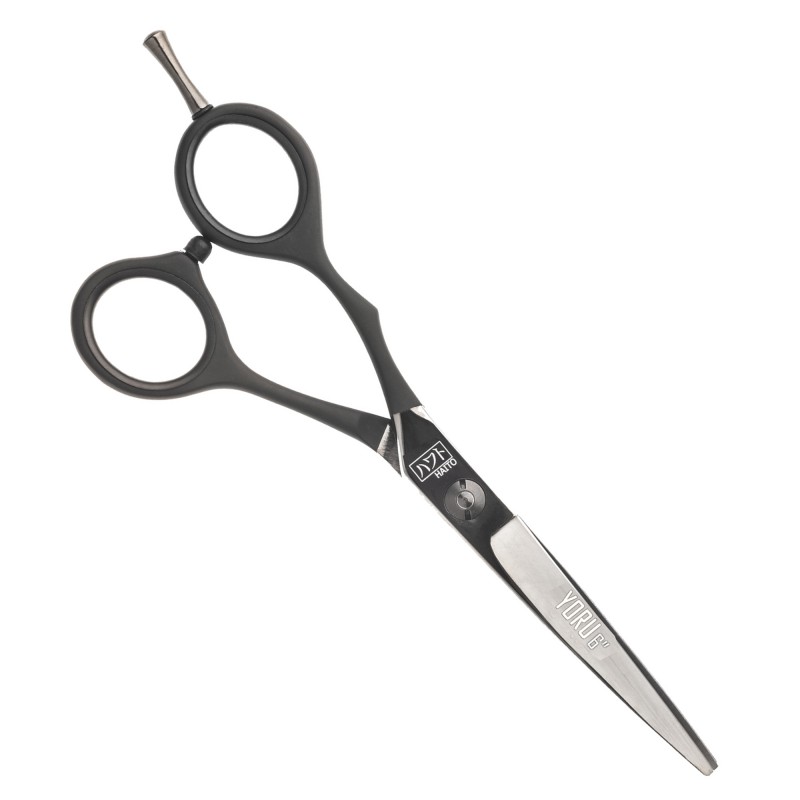  
Haito Yoru 6" Left-Hand Scissor
Left-Hand metallic black scissor with rubberised handle.
Metallic black left-hand scissor with a rubberised handle and metallic black finger rest.
Hand-made scissors from Stainless steel with black Teflon coating.
Offset handle for comfortable working position.
Convex cutting edge for professional cutting.
Supplied with a removable finger rest and finger rings in a quilted scissor wallet.
Available in 5.5", 6" Scissor & 6" Left Hand Scissor.