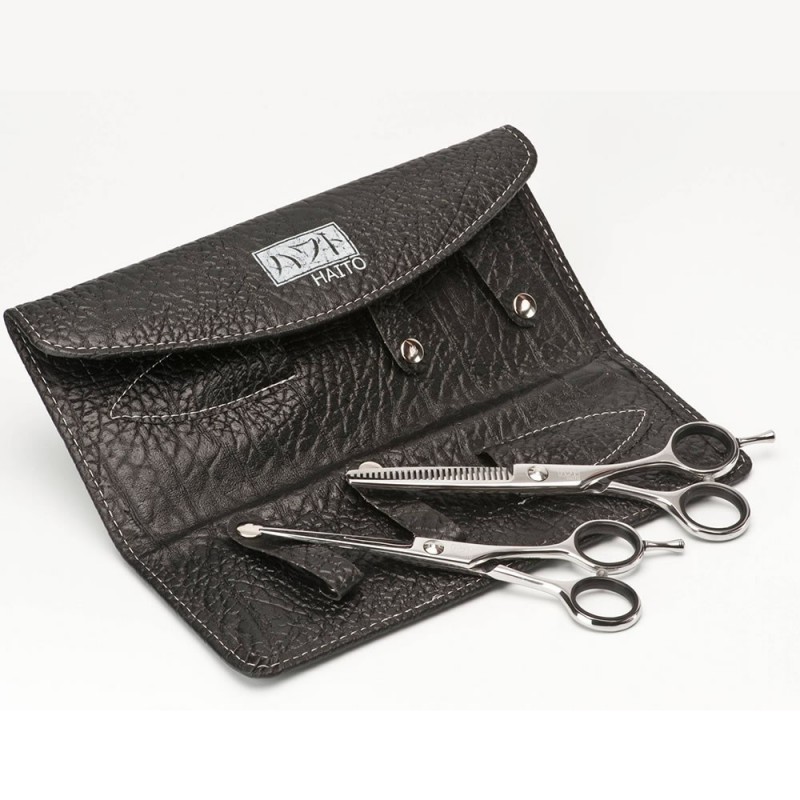  
HAITO Basix 6" Scissor Kit
Kit containing 6" Scissor and 5.5" Thinner in Leather Effect Wallet.
Contains: 6" Scissor and 5.5" Thinner in a leather effect scissor wallet.
Durable stainless steel scissors and thinners, in a classic form.
Thinning scissor with 27 Teeth. Semi Convex edges suitable for students and stylists of all levels.
Quality scissors at an affordable price.
The Haito Basix range consists of:
Classic 5" Scissor
Classic 5.5" Scissor
Classic 6" Scissor
Classic 5" Left-Handed Scissor
Classic 5.5" Thinner (27Teeth)
Classic 6" Thinner (30Teeth)
Classic 5.5" Left-Handed Thinner (27Teeth)
Offset 5" Scissor
Offset 5.5" Scissor
5" Scissor Kit
5.5" Scissor Kit
6" Scissor Kit
Left-Handed Scissor Kit.