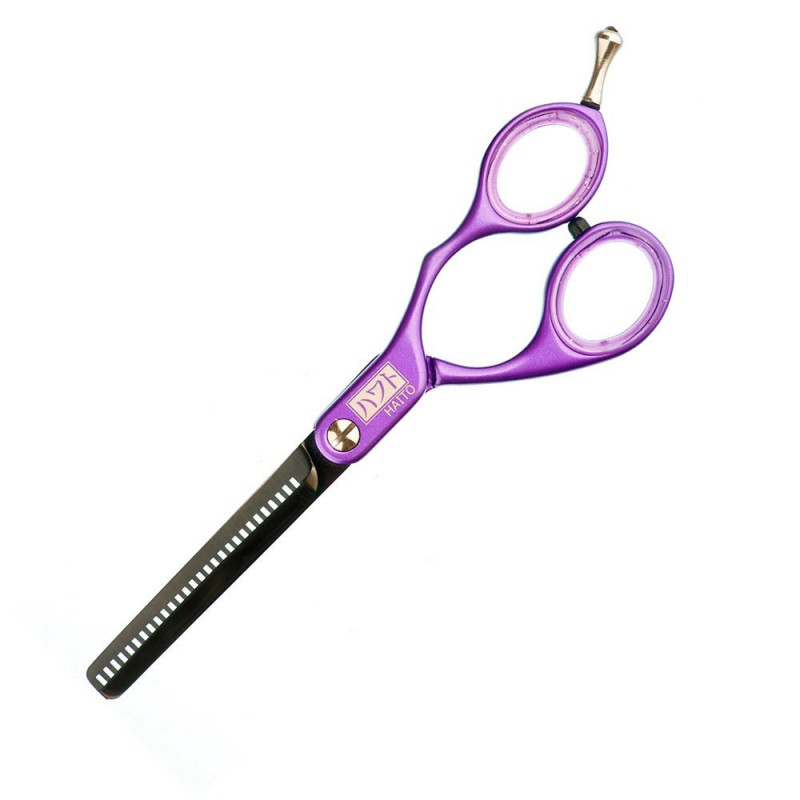  
HAITO 5.75" 28 Teeth Purple Sparkle Thinner
Purple Thinner with 28 Teeth.
The Haito Purple Sparkle collection offers a 5.75" Offset Thinner with 28 Teeth. Titanium coated blades, making the scissor wear-resistant and increasing durability.
Both the scissor and thinner is supplied with removable purple sparkle insert rings and removable finger rest with purple rhinestone inlay.
The Haito Sparkle is a quality scissor at a very affordable price, which is suitable for any stylist at any level.
Also Available: 5.25" Offset Scissor.