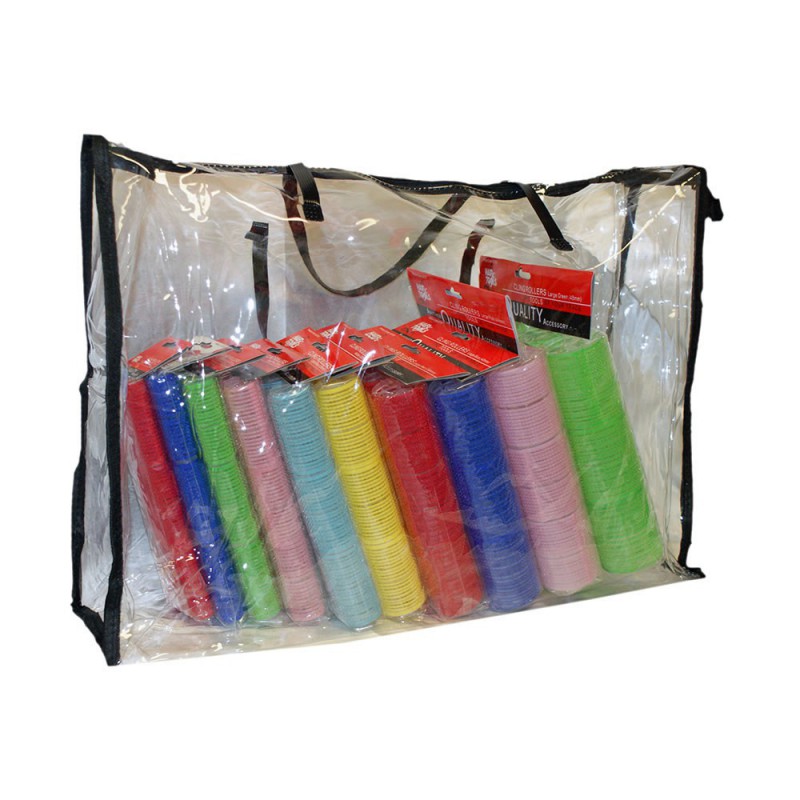  
Cling Rollers & Carry Bag
Clear Carry Bag containing Small and Large Cling Rollers.
The Cling Rollers Bag contains:
1x Pack Small Red 13mm
1x Pack Small blue 15mm
1x Pack Small green 20mm
1x Pack Small pink 25mm
1x Pack Ligh Blue 28mm
1x Pack Yellow 32mm
1x Pack Large Red 36mm
1x Pac Large Blue 40mm
1x Pack Large Pink 44mm
1x Pack Large Green 48mm
Supplied in a large clear PVC zip-up bag.
All packs of Cling Rollers contain 12 rollers in each, therefore 120 rollers in the bag in total.