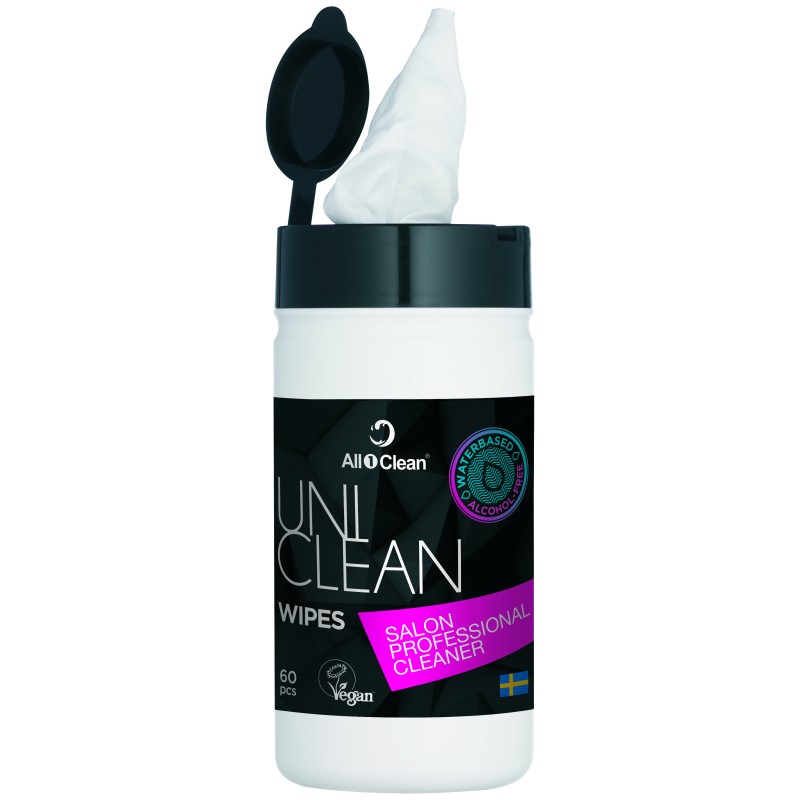  
All1Clean Uniclean Wipes
Ready-to-Use cotton wipes with a mild citrus odour to clean different surfaces such as furniture, work stations and equipment.
UniClean Wipes are water based, alcohol free and solvent free, environmentally friendly ready-to-use cotton wipes for hair and beauty salons, barbers, spas and tattoo studios.  They have a mild citrus odour and available in packs of 60 cotton wipes.
UniClean is the perfect solution to clean different type of surfaces like salon chairs, sink basins, manicure tables, vinyl upholstery, glass, mirrors, hair dryers, electrical styling, counter tops, porcelain, chrome, wood etc. Make a test before using on others surfaces.
Easily removes stains of hairspray, water and dirt. Gentle to your hands when it moisturizes with Aloe Vera.
Empty packaging can be recycled.
Not hazard class and not flammable for transportation.