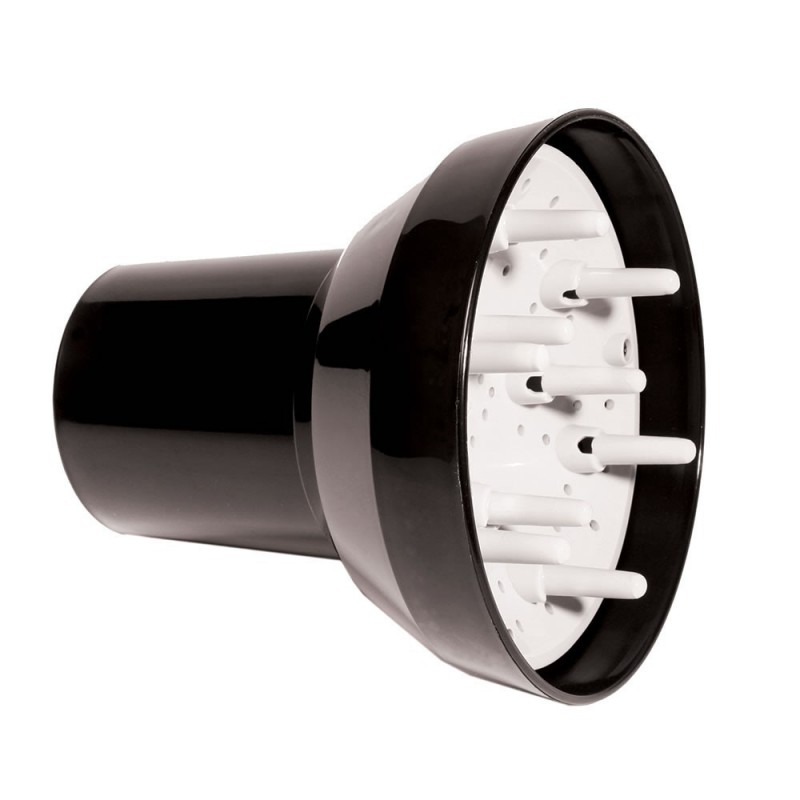  
Universal Diffuser Black
Will fit most professional hairdryers.
Suitable for all Parlux (except 3500 & 3800 models), Haito, Hair Tools and Dana Dryers.  Will also fit most other professional dryers.
IMPORTANT NOTICE When using the diffuser the dryer should only be used on a LOW HEAT SETTING. The diffuser may get hot during use. Allow the diffuser to cool before handling. NEVER USE ON A HIGH HEAT SETTING!
Barcode: 5031291603804