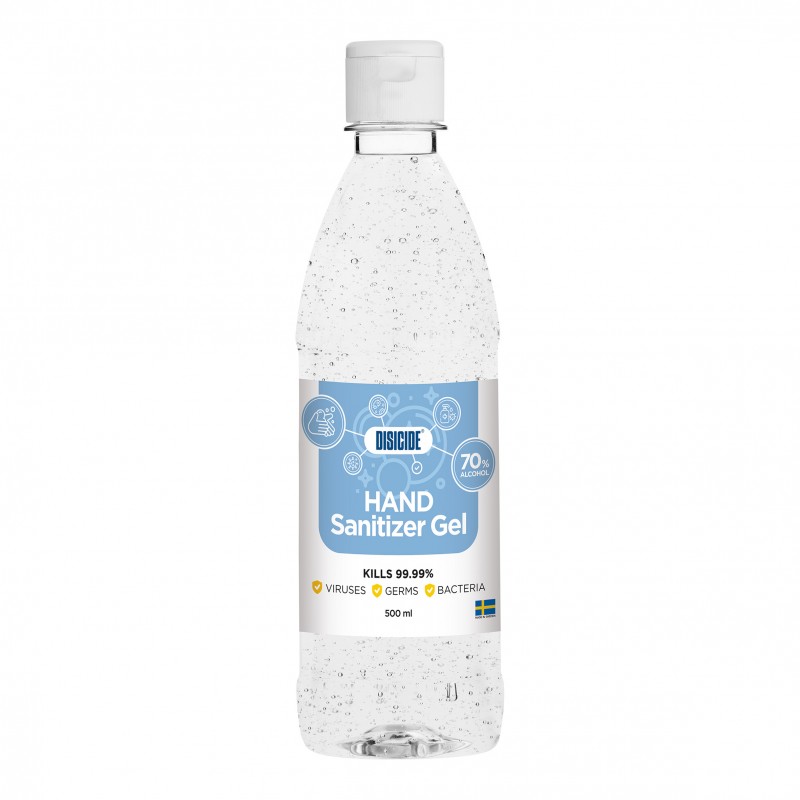  
Disicide Hand Sanitiser Gel 70% Alcohol 500ml
Hand sanitising gel with 70% alcohol to kill bacteria and virus.
The hand sanitising gel from Disicide is effective against bacteria and many types of viruses including cold and flu virus in accordance to EU regulations EN 1500.
The product is ethanol based and has an alcohol volume of 70% for effective disinfection of the skin.
To moisturise skin, the gel contains glycerin.
Application: 3ml of sanitiser for 30 seconds and leave hands to air dry.
Available in 500ml only.