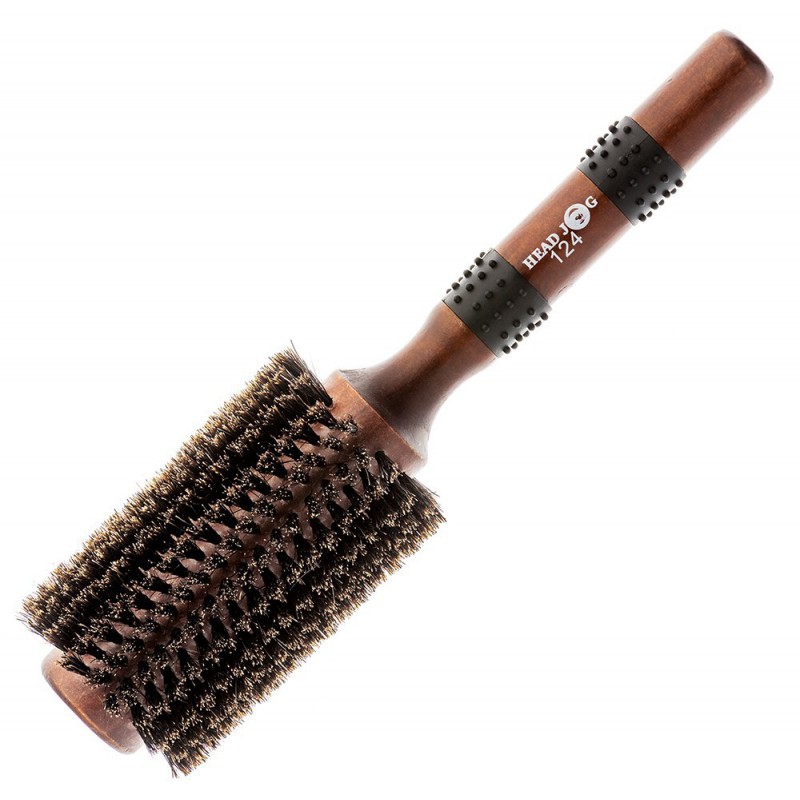  
Head Jog 124 Natural Boar Bristle Brush
100% boar bristle radial brush - 37mm.
The Head Jog 124 is a 37mm radial brush with 100% boar bristle.
Features a wood handle and barrel.  The handle has a rubberised grip for ease of use.
Boar bristle naturally conditions the hair, improves texture and helps to reduce frizz.
The Head Jog Natural Boar Bristle Brush range consists of three radial brushes - HJ 122 (28mm), HJ 123 (33mm) and HJ 124 (37mm).
Barcode: 5031291617238