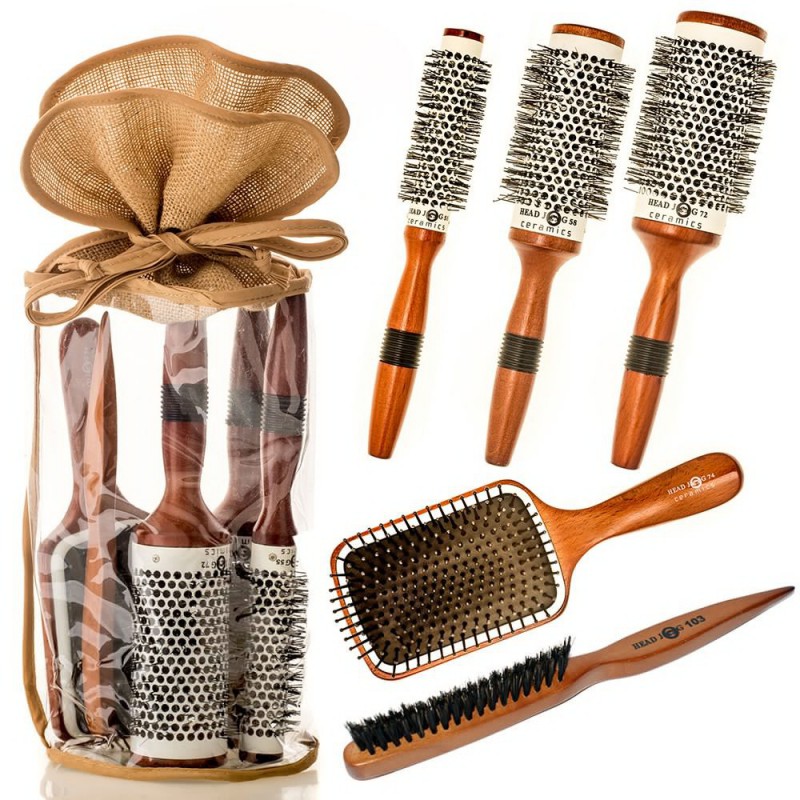  
Head Jog Wood Ceramic Brush Set
Contains three radial brushes, one paddle brush and one teasing brush.
The Head Jog Wood Ceramic Brush Set includes:
Three nylon bristle radial brushes with ceramic coated barrels create a smooth polished effect with added natural shine.
One wooden paddle brush with ceramic edging
One wooden 3-row teasing brush with 50% boar bristle, 50% nylon bristle
Supplied in a gift bag.
Set contains: HJ55 (25mm radial), HJ58 (43mm radial), HJ72 (53mm radial), HJ74 (paddle brush) and HJ103 (Teasing brush).
Barcode: 5031291616965