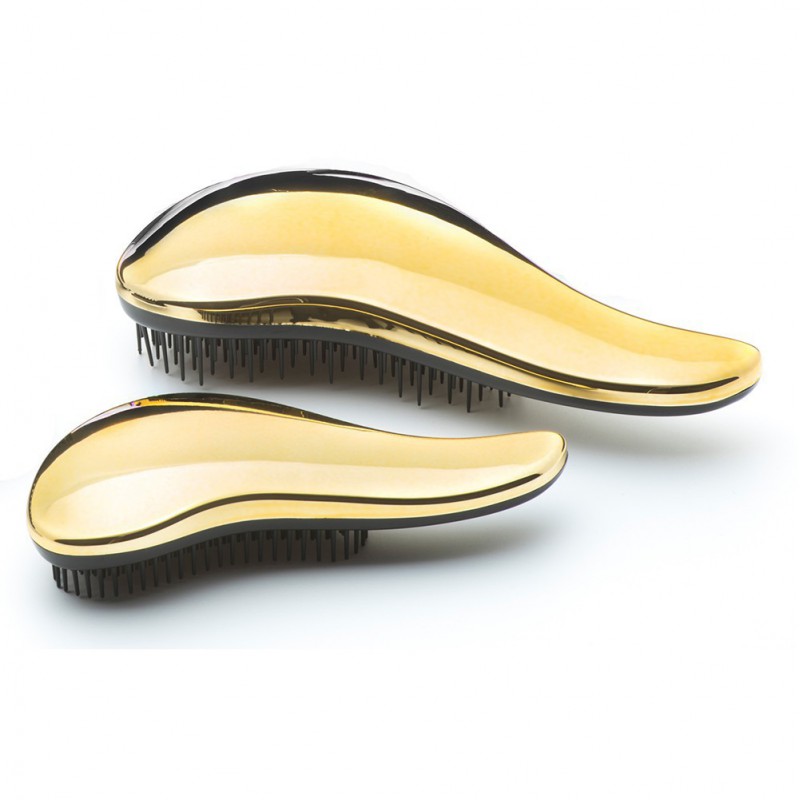  
Head Jog Metallic Mane-Tamer Set - Gold
Metallic set of two detangle gold brushes - one standard sized and one mini.
A stunning set of two detangle brushes which includes a standard sized mane-tamer and a handbag sized mini mane-tamer, encased within a black and metallic gift box.
The sets are available in three different colour options: Metallic Silver, Metallic Gold and Metallic Purple.
Detangle brushes with a handle that comfortably sits in the palm of your hand, detangling whilst dramatically reducing damage to the hair as it glides through wet or dry hair with hardly any pulling, and massages the scalp during use.
It is suitable for all hair types and for use with extensions.
Barcode: 5031291616217