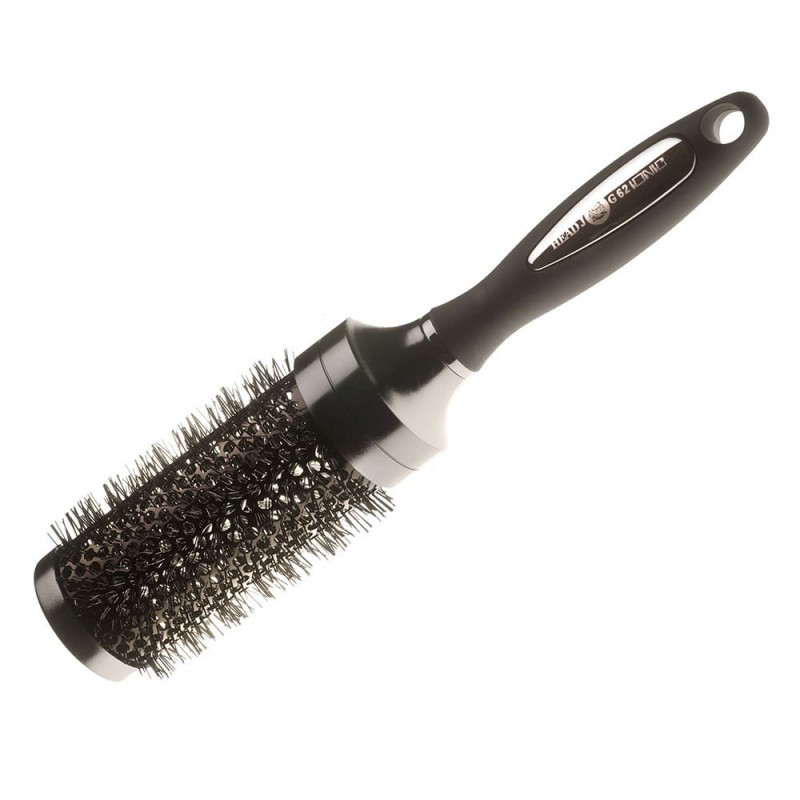  
Head Jog 62
46mm Black Ionic Radial Brush
The Ionic technology has many benefits to your hair including:
Replenishing moisture to the hair cuticle to leave it soft, smooth and shiny.
Minimizing breakages and split-ends, the Head Jog Ionic range can also revive damaged hair to restore life and body.
Deodorizing action to remove odour.
The IONIC Brush range has ergonomically designed handles for easy grip and maximum control.
Features vent holes allow warm air to circulate at the roots of the hair, reducing drying time.
Available in:
Head Jog 60 (28mm Radial)
Head Jog 61 (38mm Radial)
Head Jog 62 (46mm Radial)
Head Jog 63 (60mm Radial)
Head Jog.. Fitness for Hair.
Barcode: 5031291610499