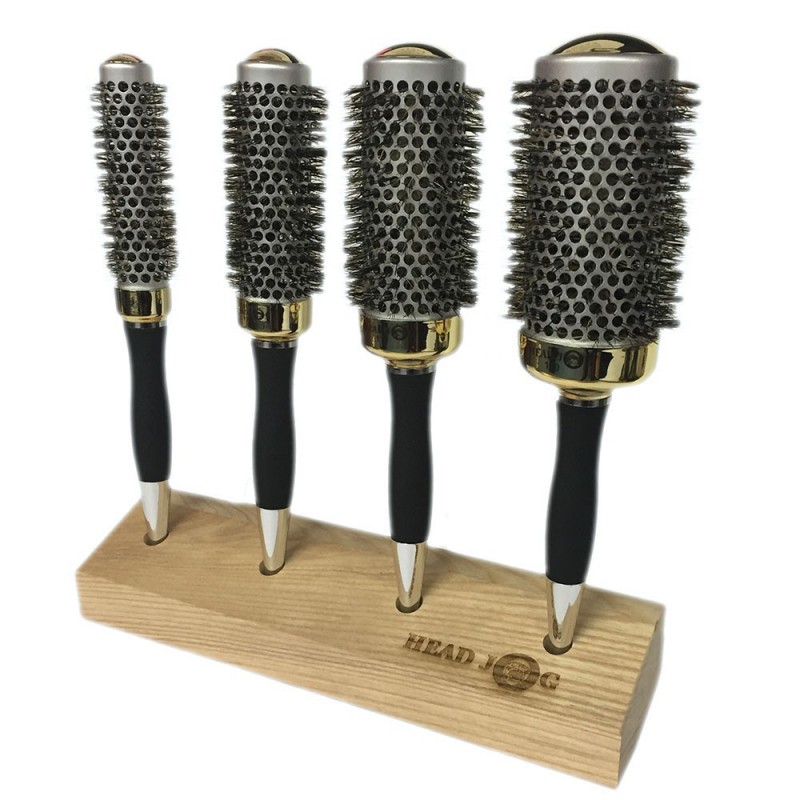  
Head Jog Gold Thermal Ceramic Brush Deal
16 piece Gold Thermal Ceramic brush deal complete with a stylish wooden brush stand.
The Head Jog Gold Ceramic Brush range.  The Stand Deal contains 16 pieces - 4 of each brush plus a stylish wooden stand.  Great for salon retail!
Mixed bristle (boar & Nylon) radial brushes with silver ceramic coated barrels create a smooth polished effect with added natural shine.
Ceramic barrels aid against static build-up.
With ergonomically, lightweight, designed handles for easy grip and maximum control.
Vent holes allow warm air to circulate at the roots of the hair, to allow fast and effective blow-drying and styling.
Available in 4 sizes to suit all hair lengths and types: HJ 117-25mm, HJ 118-34mm, HJ 119-43mm & HJ 120-53mm.
The wooden brush stand is also available to purchase separately.