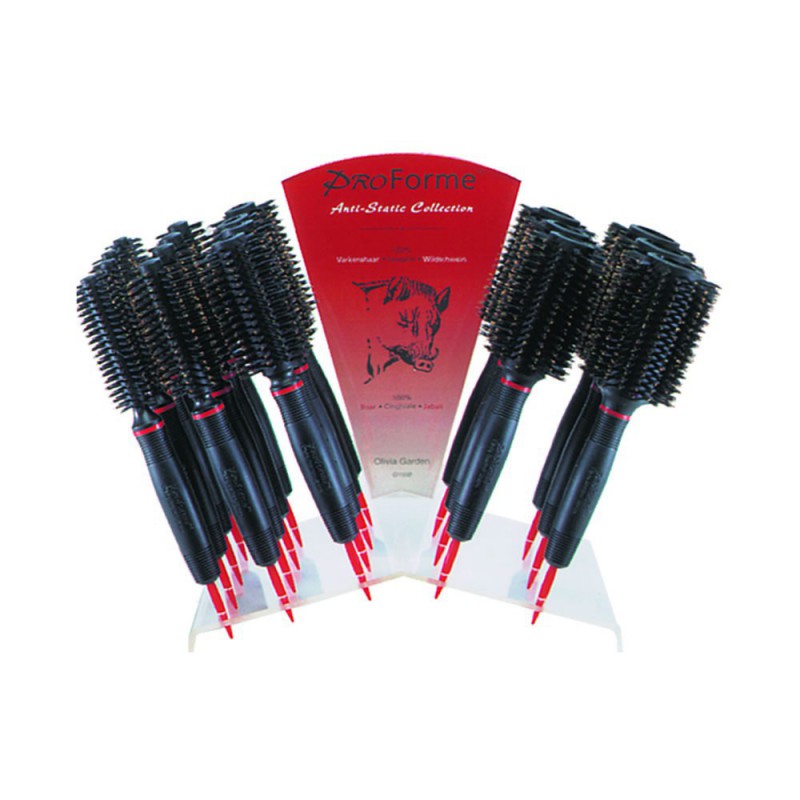  
Pro Forme 18pc Display Deal
18 piece Pro Forme Pure Boar Bristle Radial Brushes with Display Stand
A range of anti-static radial brushes made from 100% pure boar bristle, with an ergonomically shaped handle, comfort grip surface and a removable sectioning pick.
Available in different sizes to suit all hair types / lengths.
Contains 18 brushes including: 4x ProForme (12mm), 4x ProForme (17mm), 4x ProForme (25mm), 3x ProForme (33mm) and 3x ProForme (40mm), plus a display stand.